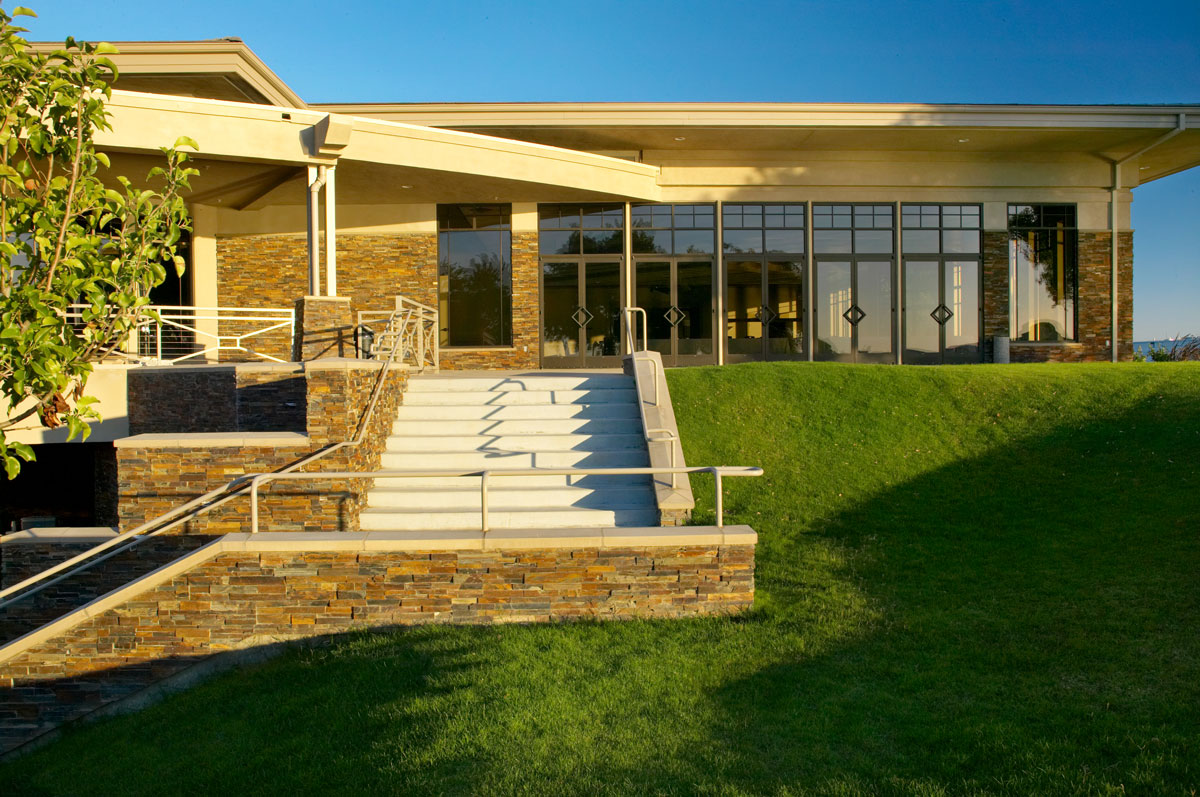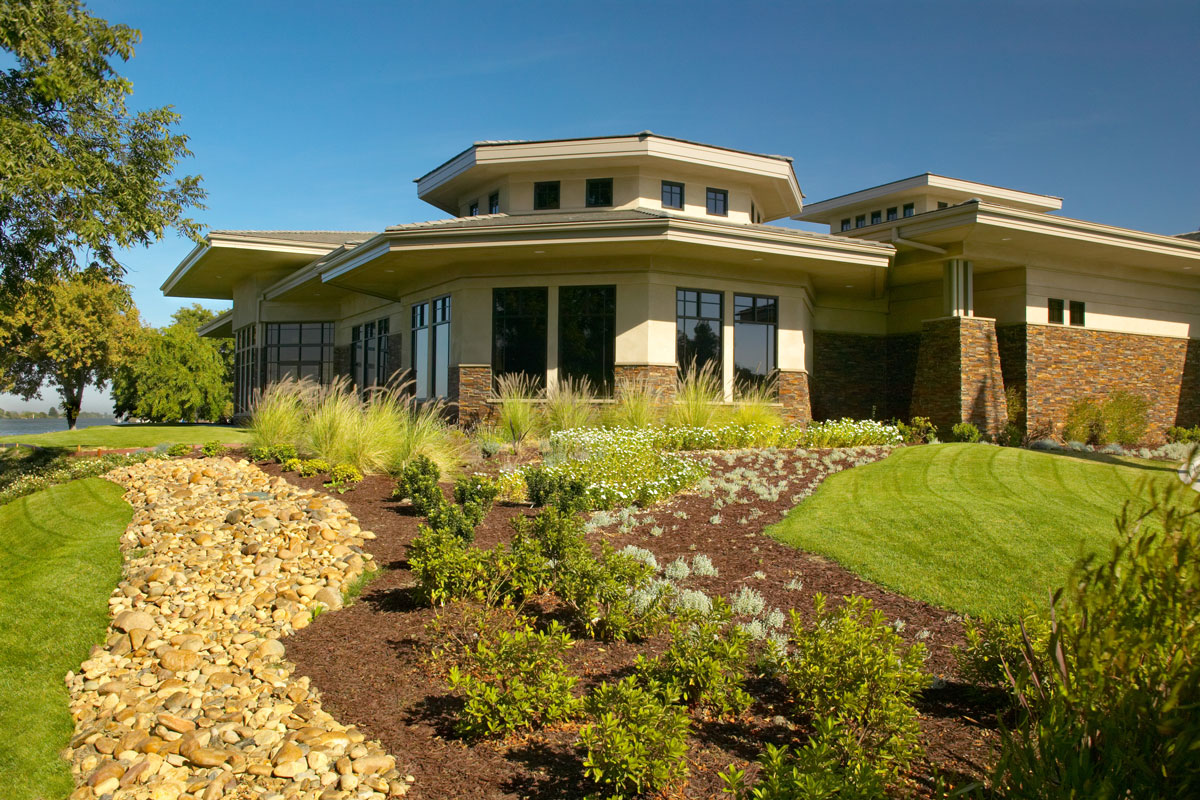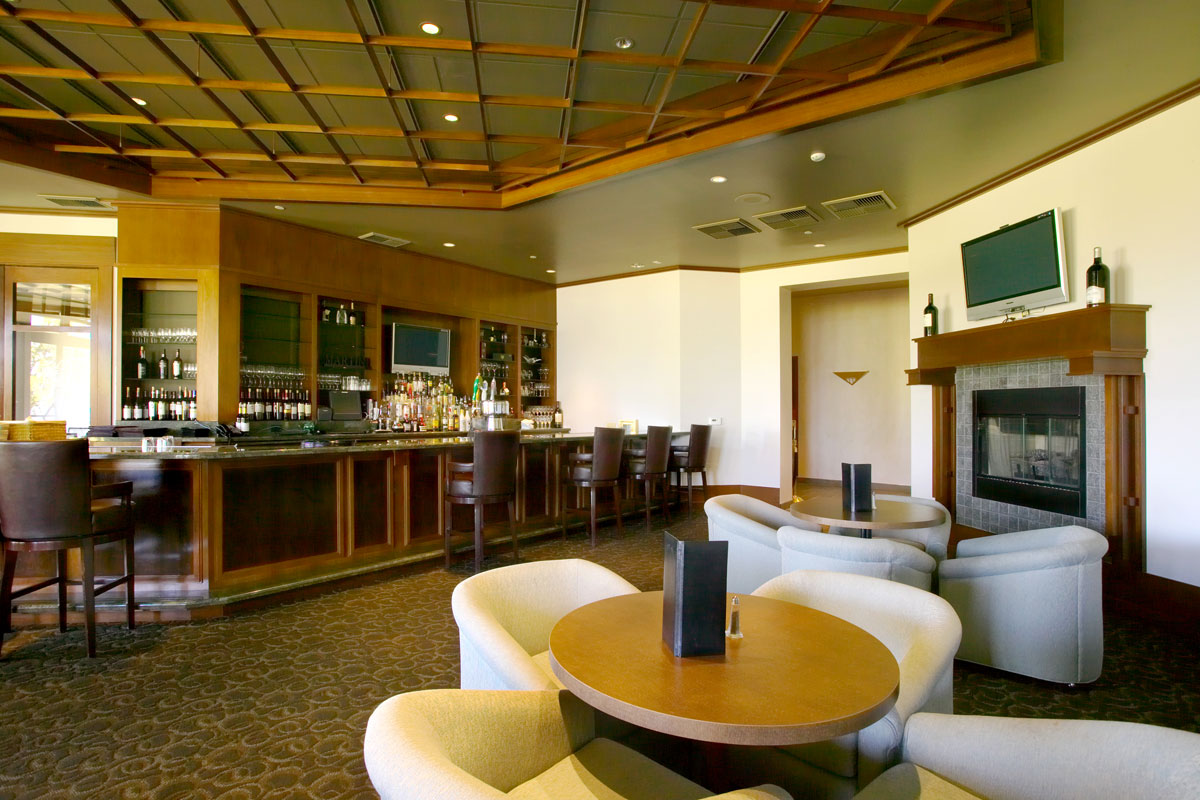 Stockton Golf & Country Club: Project Overview
Originally built in 1914, the Stockton Golf and Country Club, has a longstanding community presence. With its approaching 100 year anniversary and expanded club membership, the original building had outlived its useful life. LDA Partners was called in to tackle the design of a new clubhouse facility.
Presented with the challenge of keeping the existing club open while the new clubhouse was being built, LDA repositioned and reoriented the club to face the Stockton Deep Water Channel. Elevating the new clubhouse site in order to provide wide sweeping waterfront and golf course views, LDA took advantage of the existing topography and blended the design of the new facility with the golf course. While the existing swimming pool was renovated in its original location the new clubhouse design maximized parking once the existing clubhouse was demolished. The new facility includes 43,000 SF of banquet facilities and event space, member dining facilities, pro shop, fitness center, cart storage, and locker rooms.
Project Highlights
Client: Stockton Golf & Country Club

Location: Stockton, California

43,000 sf

AIA, Sierra Valley: Honor Award for Excellence in Design

City of Stockton, Planning Commission: Award of Excellence